2015-11-20
Fivetech's screw series product elevates, providing more effort-saving, more time-saving and customized Latch Screw.
Fivetech Latch Screw simplifies the steps of securing chassis. Some servers are designed longer and wider. With Fivetech's Latch screw, it is able to secure both ends of the chassis with just one screw. Latch screw is made much longer than normal screws. Taking the advantage of its length; it screws in from one end of the chassis and goes through to secure the entire chassis.
Fivetech Latch screw is also used to lock panels or PCB with gaps in between. Some servers require panels or PCBs to be placed in parallel but with space in between. Traditionally it would be difficult to secure both panels or both PCBs but still leave space in between. Fivetech Latch Screw takes advantage of its length, and safely secures paralleled panels or PCBs despite the gap in between.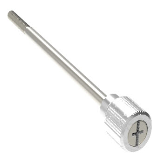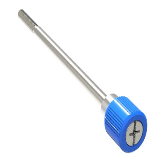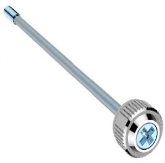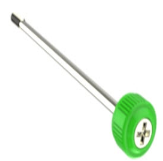 In addition, Latch Screw embraces Fivetech's feature of tool-less design. No extra equipment is needed for screwing Latch screw or unscrewing. It represents easy-assembly; thus effort-saving. Consequently, saving another amount of time for engineers, helping them achieve their best working efficiency.
Moreover, Fivetech values customization. Customers can have the Latch screw in captive style or screw style. The screw length can also be adjusted according to different chassis or panel gaps. The knob can be made in metal or plastic. Last but not least, the knob has a variety of color to choose from for CIS purposes or other customer preference.

Fivetech Latch Screw is easy-assembly, time-saving and tool-free. It should become the most preferable Latch Screw for long chassis or gapped panels.